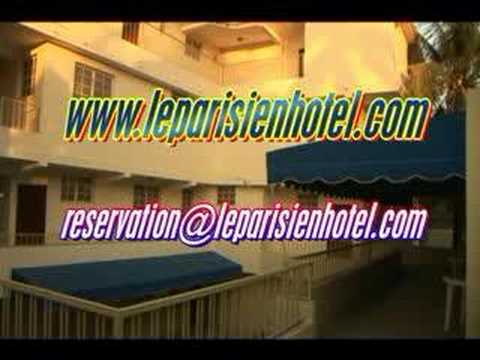 LE PARISIEN HOTEL – Port-au-Prince, Haiti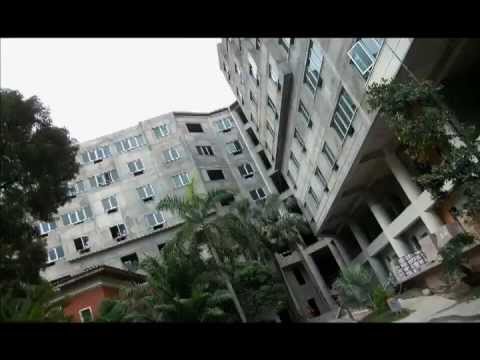 The Royal Oasis — opening in Haiti during the summer of 2012 — will be a 130 room city hotel that will operate under the flag of the Spanish hospitality chain – Occidental Hotels & Resorts (OHR) – one of the Americas leading hotel companies (www.occidentalhotels.com). Oasis facilities will include a retail component (shops), a conference center, many restaurants and bars, lounges, a bank, an outdoor café-terrace, parking facility and other various amenities (gym, art gallery, coffee shop…)
The Hotel Villa St. Louis was once a thriving business in Bourdon, Port-au-Prince, Haiti. With an opening date set for early 2012, the new Hotel Villa St. Louis is positioned to be Port-au-Prince's first hotel to re-open its doors after being destroyed by the January 2010 earthquake.
A U.S.-based team of experienced hotel operators, designers and architects have come together to help the St. Louis family rebuild its cherished business, leading to hundreds of long-term job opportunities and, ultimately, a revived hospitality sector and economy for the once devastated community of Port-au-Prince. Read more
Hotel Montana before the January 12, 2010 earthquake
The top of the line hotel in Haiti collapse during the earthquake in Haiti Tuesday afternoon January 12, 2009. Reports say that at the time of the earthquake 300 people were inside but yet only 100 made it out alive after the building collapsed.
San Carlos Hotel was one of Port-au-prince, Haiti's most beautiful hotel's.  As of Tuesday  it  have fallen to be a victim of  a rare 7.0 earthquake on a late January 12, 2010 afternoon.
Moulin Sur Mer is more than a hotel. It's a resort with a wonderful beach. The bar and restaurant are excellent. There are sports facilities available and the water can't be beat.
Our guestrooms are comfortably air-conditioned and bedrooms with direct dial telephone. Some with canopy beds. All rooms are furnished with Haitian art craft, ceiling fans, private bath and terrace.
The beach front restaurant LE BOUCANIER offers fresh seafood and home-style Creole cuisine, with typically Haitian-style dishes. We expanded our restaurant to 180 seats with a grill and salad bar, plus an open-air terrace facing the ocean.
The location makes Moulin sur Mer a standout.  It's way out of town so is very quiet and peaceful. About 45 minutes to an hour from the Port-au-Prince airport depending on traffic (which can be horrible!) It is in the lovely small town of Montrouis, very quiet and beautiful.  If you are going to Haiti and don't want to deal with the city, this is a great place to stay. Country, beach, mountain living at its best.
The staff is very accommodating.
They have swimming, kayaking, wind surfing, snorkeling and horseback riding available. There is also a separate swimming pool.  If you need something educational, there is the sugar plantation museum on the grounds too.
Hotel Montana is ideally located from the turbulence of the city, just ten minutes from all the shops, art  galleries, and restaurants in Pettion-Ville.  Hotel Montana is the best spot for your stay in Haiti.
Comfort and services are offered in all 120 rooms decorated with exquisite taste.  Discover the "Creole Cruisine", relax near the pool or one of the numerous terraces and admire the view from the shade of a superb mahogany tree that is more than 100 years old.
Le Ritz is a modern studio and apartment-style hotel, catering and conference center, characterized by soaring arches and crossing vaults. The hallways of the Hotel are serene, cool and memorable. Strategically positioned, Le Ritz is located ten kilometers (six miles) from both the airport and the business and governmental centers of Port-au-Prince.
With eleven two-bedroom apartments, two one-bedroom apartments, four studio apartments and one master loft available, Le Ritz is a true alternative for the traveler.
All our studios and apartments are fully furnished, with cable and satellite TV, modern Telephones, kitchen fully equipped with pots, pans and silverware. We also offer in room cleaning service and laundry for our guests. All utilities such as: electricity, water, gas, and telephone are included in our monthly rates.
With the hotel's fine cuisine and expansive catering and conference facilities – over one thousand can be seated and served diner and over three hundred can confer in the meeting facilities at one time – Le Ritz becomes the preferred choice of business travelers and work group. Read more
The Kinam Hotel is a remodeled Victorian Gingerbread-style mansion with thirty-six charming rooms, four luxury master suites and modern amenities with special Haitian touches throughout. All rooms are attractively decorated, spotlessly clean, air conditioned, and equipped with color TV, telephones with local and international access.
Dinning at the Kinam Restaurant is a superb experience; both French and Créole tradition cuisine are available from dawn to midnight. The terrace bar by the pool is an exciting place for drinks and entertainment anytime of the day or night.
Kinam Hotel is located in the center square of Pétion-Ville's old Town, tucked into a mountainside high above Port-Au-Prince. Centrally located, the Hotel is walking minutes from Haiti's most prestigious Art Galleries, (Gallerie Marassa, Monin and Nadère), shops, fine restaurants, bars, casinos and nightlife activities. Read more
Discover the marvels of " l'Île à Vache " (Cow Island) where fauna and flora have been preserved.
To start the day or "to recover" of a tiring day of holidays, discover the pleasures of a relaxing massage, in front of a brilliant sight of beauty.
Read more